News
Introducing the Latest Facilities at Monomotapa Village
Fri, 5 Aug 2022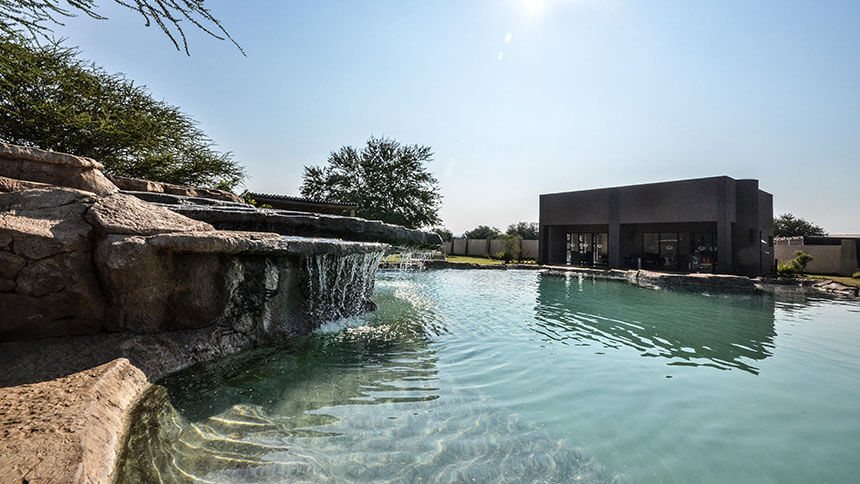 Located on a 22,000-hectare Big Five Game Reserve within the Legend Golf & Safari Resort, Monomotapa Village offers an opportunity to experience the serenity of the bushveld. Because our goal is to provide the best holiday experience to guests, we're constantly updating facilities and increasing chalets and villas at the resort.
When you own at Monomotapa Village, you have access to the Resort's on-site facilities including the facilities offered by Legend Golf & Safari Resort. All ages are welcome, including kids accompanied by an adult, allowing the whole family to enjoy fun-filled activities such as these:
Offered at Monomotapa Village
Adventure Golf
Games Room
Playground
Swimming Pool
Offered at Legend Golf & Safari Resort
Big 5 Game Drives
Mountain Bike Trails (bring own bike)
Clubhouse and Restaurant
Spa
Monomotapa Village sets new standards in exclusive tranquillity and reflects the rich cultural heritage of this ancient region of Africa. A stay at this idyllic resort is guaranteed to leave you refreshed and rejuvenated, thanks to the luxurious interiors and fun facilities.
To find out about the new chalets being built, you can read more here. For Holiday Ownership at Monomotapa Village, please contact us.